How's everybody doing?
Due to Typhoon Glenda wreaking havoc almost nationwide, inciting power blackouts and even disrupting our internet connections, I'm sure most of you are very disgruntled right now. I know this may not mean much in the grand scheme of things, but for my dear clients and fellow kawaii lovers, I've decided to work extra super hard this week so I can FINALLY give you this: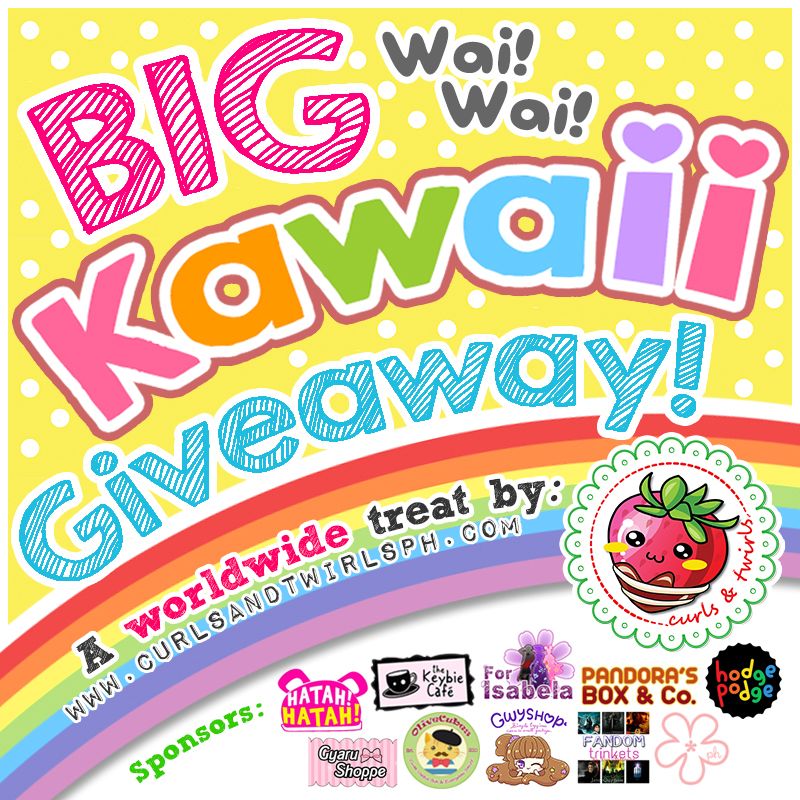 (Click for a larger view.)
That right there is the OFFICIAL POSTER for the giveaway. And guess what?
The giveaway will commence TOMORROW - July 20th at 8:00 PM (GMT +8)!
More details will be up on the actual page, but I hope this little announcement cheers you up somehow. :)
Okay. So I'm going to busy myself with some last-minute preparations. There's not much I can do but make this the best kawaii giveaway ever. Stay peachy, you guys! <3
[/EDIT:] I'm gonna have to move up the time to 4:00 PM today (July 20). Silly me, completely forgetting I have a dinner date with the family. xD Yay? :3