Remember the lovely Hamburger phone in Juno?
Thinking of having a little funny gadget in your house?
Getting bored of traditional telephone system?
Needing a present for your kids?
Here is a great gift for you!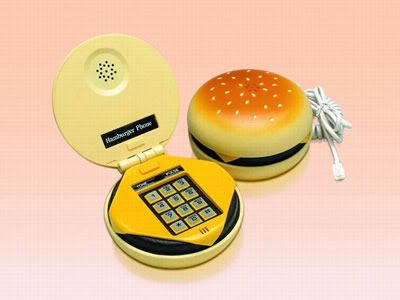 Vivid Hamburger Shape Telephone Phone from Movie Juno!
It is so realistic; your guests might just pick and eat it!
Coming soon on Curls & Twirls!