Well, it's not really much, but still!!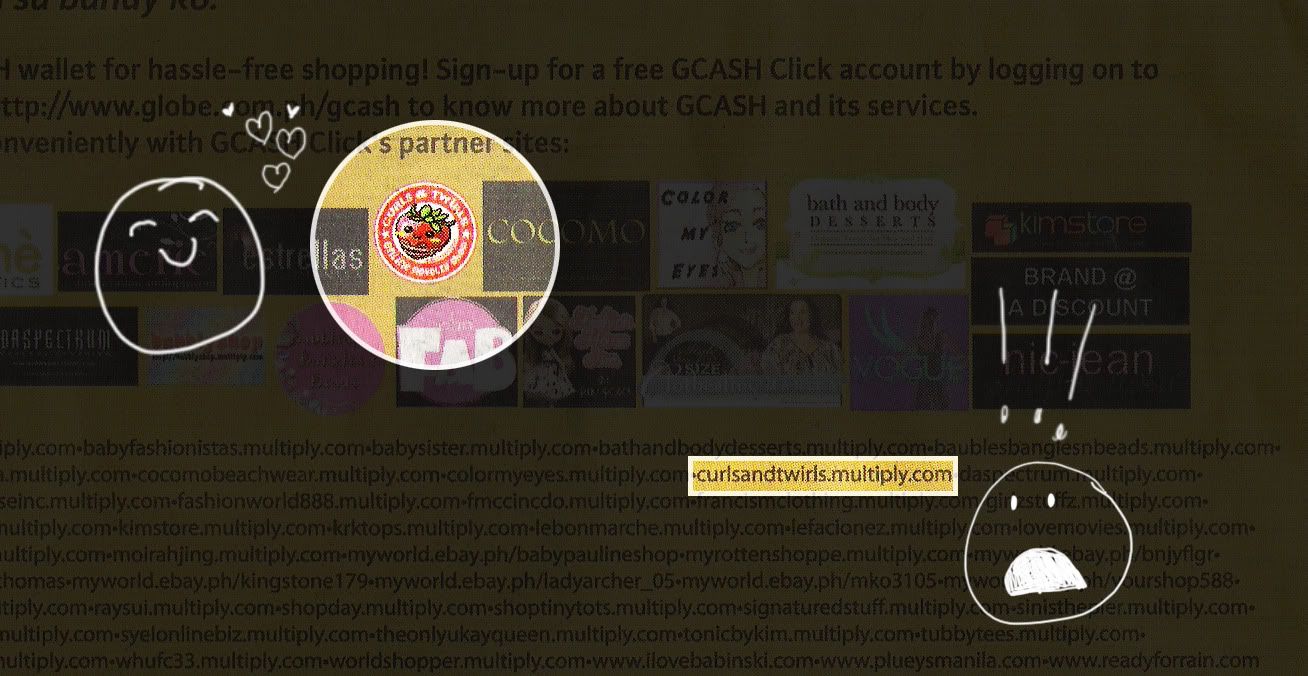 Click the picture for a larger view! <3
This came out just this morning (Aug. 15, 2009)

in

Philippine Daily Inquirer

and

Philippine Star

. It's actually a newspaper advertisement of the recently launched G-Cash CLICK!, and

"Curls & Twirls" was one of the shops they've handpicked to pioneer their new online payment facility and be their primary partner sites

!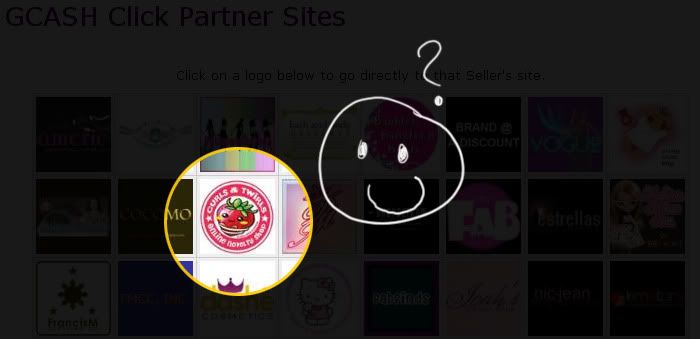 Visit the
official site
now! <3
TO ALL BUYERS:

We highly encourage you to register as this program is made especially for you - to ensure that you will not be scammed in any of your purchases. It enables you to inspect the package upon delivery, and your payment will only be sent to the seller when you've accepted the parcel, which indicates the completion of the transaction. Otherwise, the money will be sent back to your G-Cash wallet. You want assurance, right? Well, here's your answer!
TO ALL SELLERS:

Having this mode of payment/delivery will surely increase your credibility as a seller. Make your loyal and potential patrons feel more secured in doing business with you! Adjusting to this new system may take a bit of work, but it's well worth it, we assure you. After all, you'll have Globe by your side, and they'll definitely protect your name - had you proven to be reputable, of course.
Now, in celebration of G-Cash CLICK!'s launch,

"Curls & Twirls" shall be doing a

mega!!!

special promo for everyone! A separate journal entry is on its way, so watch out for it~!
XOXO,